I've plenty of photos of Kitty. I've plenty of photos of Ozzy. But oddly enough I don't have that many of them together. As I get older I realise the importance of family, of making memories, of making sure that when my children are grown up that they have little tokens which document their childhood that cement those memories. As you can see at the moment Ozzy pulls a funny face at the camera at any point that he feels I am taking a photograph and Kitty is relatively unimpressed. Some of the photos above are a bit fuzzy but for me it's all about capturing the 'moments' the ones that you can all look back on and be transported back in time to the occasion.
And so when Lucy from Dear Beautiful Boy asked if I'd like to be one of  10 bloggers to co-host a new photo linky to capture images of siblings together I screamed YES somewhat unnervingly. I take part in a few different linkys over my different blogs and the one single thing that I value most of all from a linky is the community of it. You can have the most popular linky in town but if there's no sense of excitement in posting and in visiting other entries and commenting then I grow weary very fast indeed, another reason why I wanted to join in - I think Siblings has the potential to be a fabulous community linky. And so on the 10th of every month Siblings will run. You can join in here or at any of the other blogs hosting, and every month each host with point people on to one of the other hosts.
This month I'm sending you lovely folk on to the talented Carie at Space for the Butterflies, she take lovely photos and I know you are in for a treat before I've even looked myself.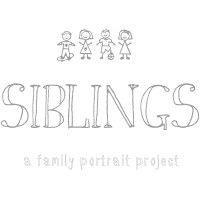 Other hosts include: Dear Beautiful Boy, Space for the Butterflies, Sorry About The Mess, Shutterflies, Along Came Cherry, Mummy Daddy Me, Maggie Stone, Gingerlilly Tea and Real Housewife of Suffolk County.