Take it easy Saturdays with 'Saturday Is Caption Day'!
Simply post up a photo and readers can come up with captions for it - easy peasy weekend fun.
Don't forget fill in the linky form so we can find yours! If you join in please share it on Twitter using #SatCap
And if you are feeling super-loving then add the 'Saturday Is Caption day' Badge to link back here to share the cheese!
So here you go - give this a caption if you can !
Powered by Linky Tools
Click here to enter your link and view this Linky Tools list...
Grab the badge ...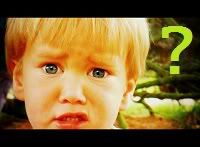 <div align="center"><a href="http://mammasaurus.wordpress.com/Saturday-Is-Caption-Day"
 title="Saturday Is Caption Day" target="_blank">
<img src="http://i1238.photobucket.com/albums/ff496/anniespratt/CAPTHISJPG.jpg"
 alt="Saturday Is Caption Day" style="border:none;" /></a></div>